Vex 2
     You are tired of working or studying and want to play a game to relax, but the games you are playing are too boring? You want a game which is more interesting, more exciting? Vex 2 – the game you are looking for is right here!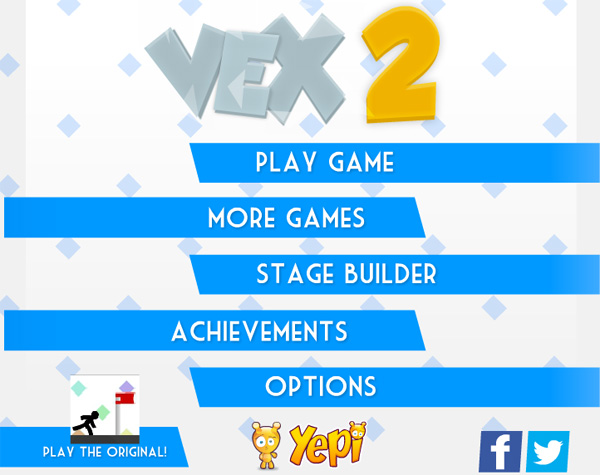 About the game
      Vex 2 is an upgraded and extended version of Vex. They are both action games. In the game, you play as a man who runs around to get to a magical door. Your mission in the game is to help him come in that door. In each level, there is a door that you have to come in to pass that level. The levels are called acts in this game. In each act, you have to run to find the green magical door, only by coming in that door can you unblock the next act. The game continues in this way.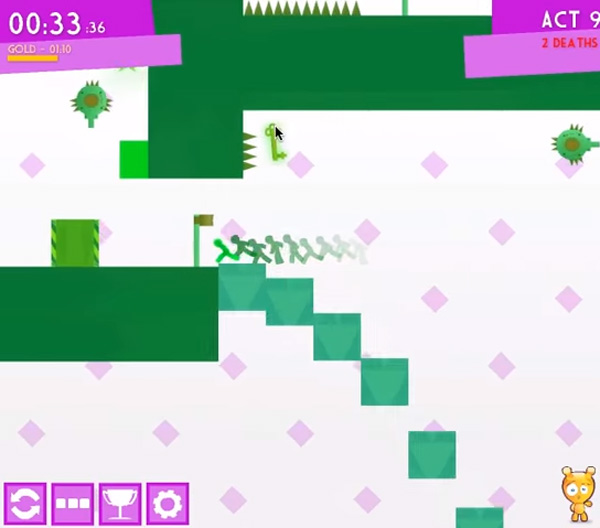 Levels
     There are a tutorial, 9 acts and a vexation, so there are 11 levels in total in the game. The tutorial is like an instruction for you to get used to playing the game, so it is quite easy for you to pass this level. However, the next 9 acts are quite long and hard. There are many fatal impediments waiting for you in these 9 acts. You may be prickled by the big sharp spines. You may be killed by huge sharp gears. You may be crushed into small pieces by the huge moving blocked. Therefore, while playing these 9 acts you have to be very attentive. Besides the game count the time you play and the times you are dead to record your achievements.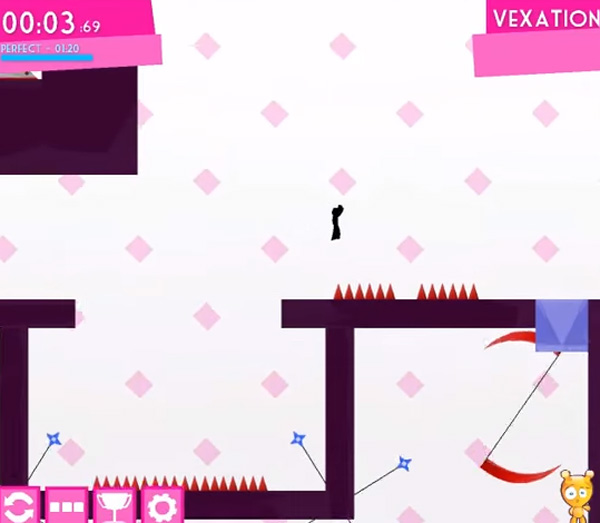 Controls
     In the game, you almost use the keyboard.
– Press right and left arrow keys to make you character move backward or forward.
– Press up arrow key to make your character jump.
– Press down arrow key or 's' key to make him slide down while he is running.
– In the water, there are some notes that you have to remember: the right and left arrow keys are used to control his body, the up and down arrow keys are used to make him swim. The controls are a little different from being on the blocks, so remember it otherwise you will make mistakes.